FOREWORD BY: GREGG BRADEN – NEW YORK TIMES BEST SELLING AUTHOR
Everyone deserves to make their dreams a reality. What dreams of yours have you deferred for too long? It's so common for our passions to fall by the wayside amongst the daily grind of ordinary living. Are you ready to take one step today toward answering your heart's calling and fulfilling your destiny?
In "The Pursuit of Dreams" Dr. Dragos shares the deeply personal experience of how he accomplished his dreams—including traveling to the North and South Poles without any money or connections—to show how you can reclaim your power and take change over your life by listening to the voice of Truth. Travel the world with Dr. Dragos, go behind the scenes in Silicon Valley and NASA headquarters, and meet an eclectic cast of characters, including a Buddhist teacher, a Freemason, an Army veteran, a monk from Transylvania, a Google innovator, and a NASA legend. Their fascinating conversations connect science, spirituality, and entrepreneurship to inspire you and empower you to realise your dreams.
Brought to you by Hay House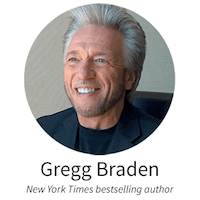 "The Pursuit of Dreams is the container for an elegant code. It's an advanced and consciousness-shifting "mind-ware" that can breathe life into your greatest dreams and life's passions. "
– from the foreword by Gregg Braden, New York Times bestselling author of Human By Design and The Divine Matrix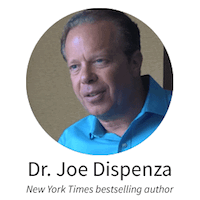 "In The Pursuit of Dreams, Dr Dragos Bratasanu shows us that science is the contemporary language of spirituality. The Pursuit of Dreams teaches us that when we trust ourselves and fully surrender, our dreams will come true."
– New York Times bestselling author of You Are the Placebo and Becoming Supernatural
Author of The Pursuit of Dreams
Dr. Dragos is an award winning scientist, author and speaker on 5 continents. Dragos holds a Ph.D in the field of satellite-based intelligence and has received several international awards for his scientific research. In his twenties, Dragos traveled alone on two expeditions to the North and the South Pole, and was the engineer of the a simulation mission to Mars that paved the way for future flights to the Red Planet. His team at Singularity University was named by Forbes Magazine "among the smartest people in the world," and Dragos was nominated for the M.I.T. Innovators Under 35 Award – a most prestigious recognition for "the brightest minds in Europe who are changing society." His work is endorsed by NASA legends, rock stars, celebrity entrepreneurs and New York Times bestselling authors. His movie The Amazing You empowered people in 56 countries and is translated in 20 languages.
ORDER NOW
"You cannot talk about grit. You have to embody it.
You cannot talk about faith. You have to live it.
You cannot talk about the desert. You have to cross it."
"Fear is not reality.
Fear is an emotional consequence brought about by erroneous thinking."
"When your pockets are empty,
Go where your heart is full."
"Following your dreams means living in Truth.
This may be the most obvious and yet, ironically, the hardest thing to do in this world."
"You strive to please others, to fit in, and feel accepted.
In spite of that, you still don't feel accepted, and not because others don't accept you,
but because you haven't accepted yourself as you are."
" Sheeping (noun):
a state of mindlessly following others when in fact you know the truth and the right actions you must take, but you don't want to overcome social resistance, accept the brief emotional pain of going against social pressure, and assume full responsibility for your life."