The Amazing University is the app that gets you going towards your dreams. It's not only about inspiration, motivation or self-help ideas. It gives you the best tools in the industry to find your dream and build the courage, strength and determination to make it happen. It answers your most important questions: "What should I do?" and "How can I do it?" and it is there to support you while you're going for your dreams.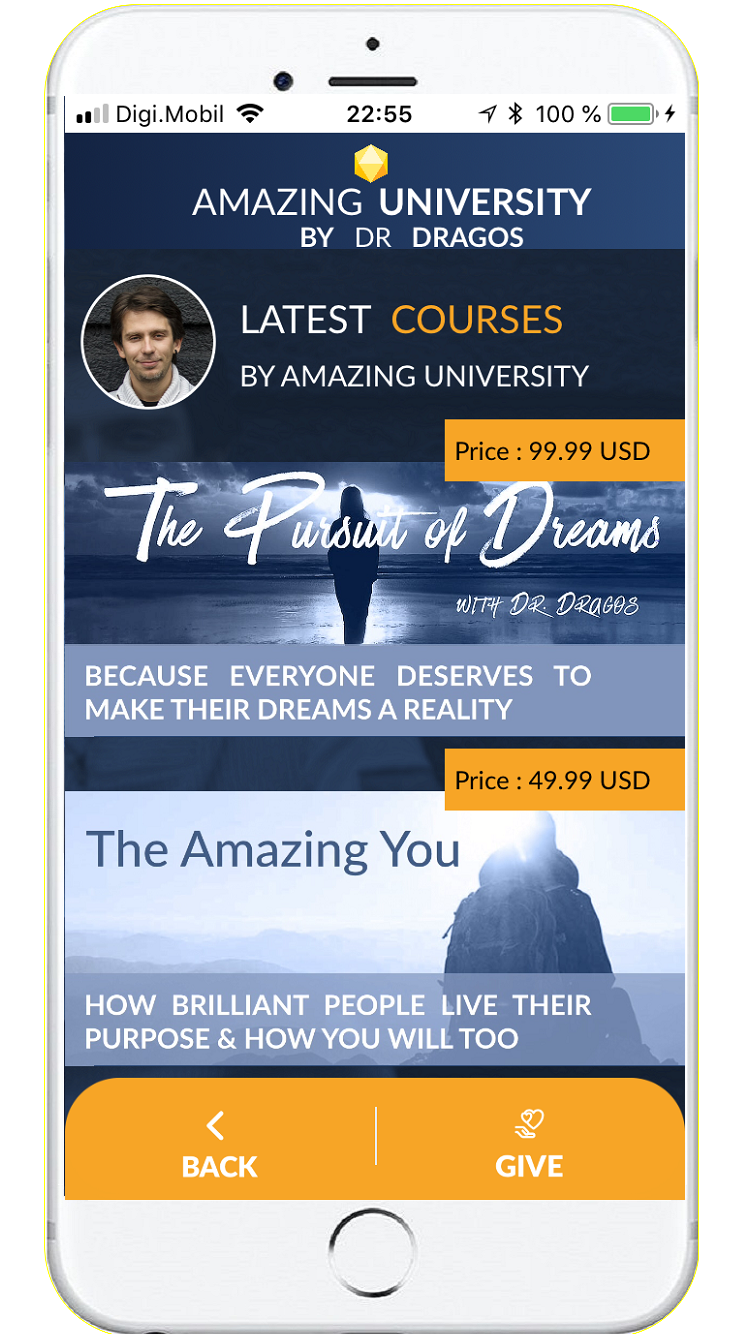 Find here online courses with top class content and unique interviews with some of the most brilliant people in the world.
Focus
From dreaming to doing.
From online courses to quizzes, we are designing helpful tools for you to start working on your dream. Test your dream and find out where you can start.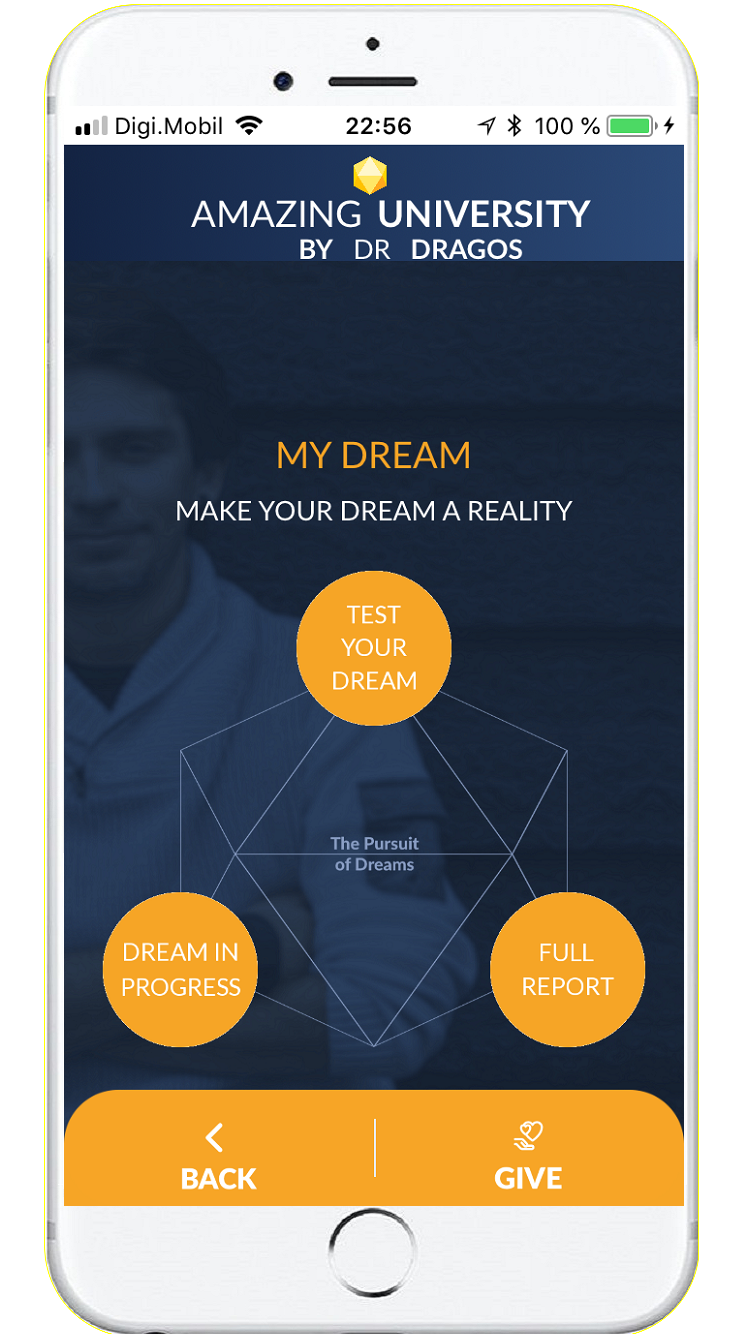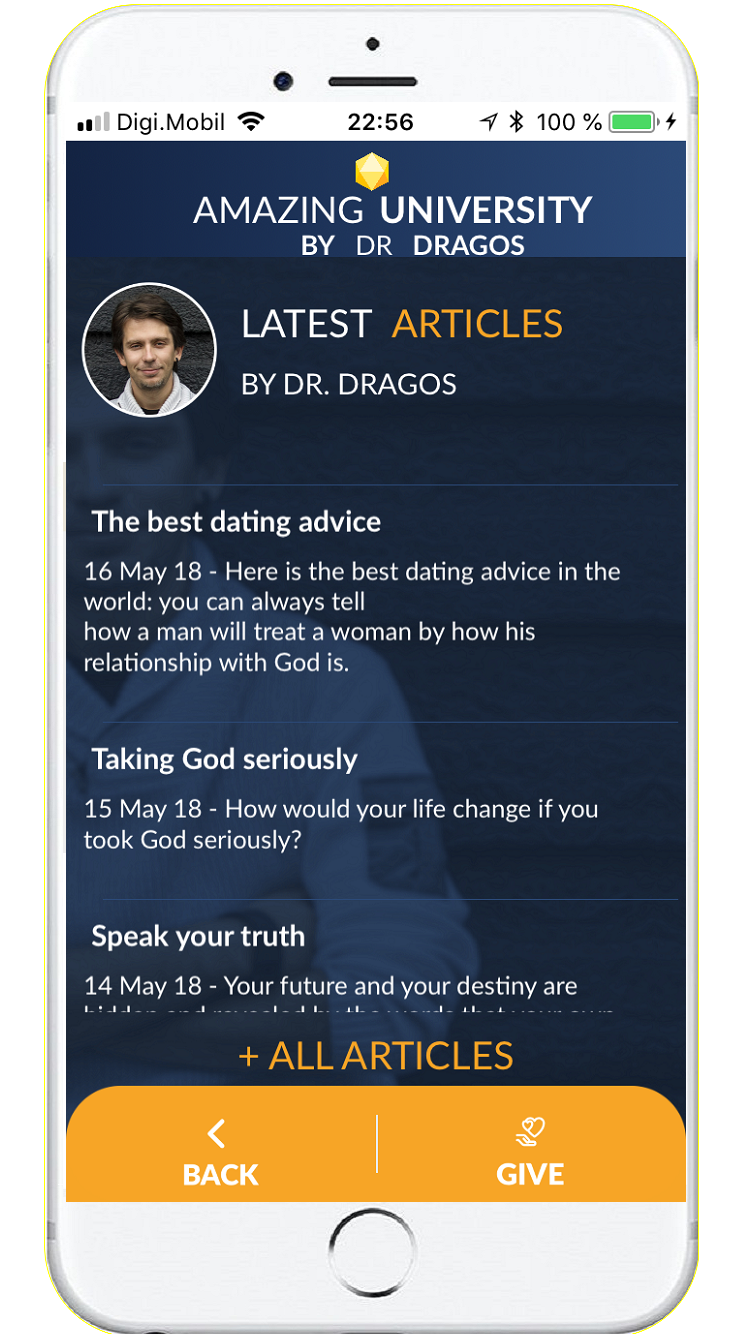 Weekly stories
Dr. Dragos's work gets from Huffington Post and Entrepreneur right at your fingertip. You will have access to his best articles that give you the tools to live the fulfilled life you are dreaming of.

Daily inspirational quotes
For getting your day started, coffee is nice, but a dose of inspiration reminds you that anything is possible and that each day is a chance for you to take a step forward towards your dream. We have carefully selected each quote to resonate with what we stand for.